3EC-24-11320 BOLT KOMATSU parts

FD35/40, FD35Y/40Y, FD35Z/40Z, FD40, FD40Z, FD40ZY, FD45, FD45Y, FD50A, FD50AY, FG35/40, FG35Z/40Z, FG40, FG40Z, FG45, FG50A BOLT


Alternative (cross code) number:
3EC-24-11320
3EC2411320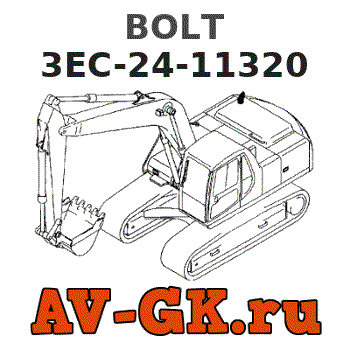 Average price:
564
.
Weight: 0.000 kg.
Buy
BOLT 3EC-24-11320 KOMATSU
genuine, new aftermarket tractor parts with delivery
3EC-24-11320: BOLT FOR LINDE
LINDE || All Brand new & rebuilt items comes with 1 year warranty. || BOLT FOR LINDE. CATEGORY FORKLIFT PARTS. THIS PART IS ALSO LISTED UNDER THE FOLLOWING PART NUMBERS: 3EC-24-11320 LI KM3EC2411320 LIKM3EC-24-11320 LINDEKM3EC2411320 LI KM3EC-24-11320 LINDE KM3EC-24-11320 LIKM3EC2411320 LINDEKM3EC-24-11320 LINDE KM3EC2411320 KM3EC2411320. COMES WITH 1 YEAR LIMITED WARRANTY.
FORKLIFT BOLT 3EC-24-11320
100% BRAND NEW BOLT 3EC-24-11320 is Made with the Highest Quality Components Available||6 Months Unlimited Warranty||Pressure and Computer tested for consistent Quality and unsurpassed reliability||Ships same day if ordered before 2pm est Monday - Friday||Multiple shipping locations for faster delivery
Number on catalog scheme:
15
1
1
2
3
4
4
5
5
6
7
8
9
9
10
11
11
12
13
13
13
13
14
14
15
15
16
16
17
17
18
18
19
19
19
20
21
22
23
24
24
25
25
25
26
26
27
27
28
28
28
29
30
30
31
31
32
33
33
34
35
35
36
36
37
37
38
38
39
39
40
41
41
42
43
44
44
45
46
46
46
46
47
47
48
49
FD35/40-10 S/N 133001-UP
FD35Y/40Y-10 S/N 133001-UP
FD35Z/40Z-7 S/N 100001-UP
FD35Z/40Z-8 S/N 110001-UP
FD35/40-7 S/N 100001-UP
FD35/40-8 S/N 110001-UP
FD40-10-US S/N 133001-UP
FD40Z-10 S/N 133001-UP
FD40Z-10-US S/N 133001-UP
FD40ZY-10 S/N 133001-UP
FD45-10-US S/N 133001-UP
FD45-10 S/N 133001-UP
FD45-7 S/N 100001-UP
FD45-8 S/N 110001-UP
FD45Y-10 S/N 133001-UP
FD50A-7 S/N 100001-UP
FD50A-8 S/N 110001-UP
FD50A-10 S/N 133001-UP
FD50A-10-US S/N 133001-UP
FD50AY-10 S/N 133001-UP
FG35/40-10 S/N 133001-UP
FG35Z/40Z-7 S/N 100001-UP
FG35/40-7 S/N 100001-UP
FG40-10-US S/N 133001-UP
FG40Z-10 S/N 133001-UP
FG40Z-10-US S/N 133001-UP
FG45-10-US S/N 133001-UP
FG45-10 S/N 133001-UP
FG45-7 S/N 100001-UP
FG50A-7 S/N 100001-UP
FG50A-10 S/N 133001-UP
FG50A-10-US S/N 133001-UP
Parts bolt KOMATSU catalog: