203-03-61510 HOSE KOMATSU parts

PC100, PC100L, PC100N, PC120, PC128UU, PC130, PW130 HOSE


Alternative (cross code) number:
203-03-61510
2030361510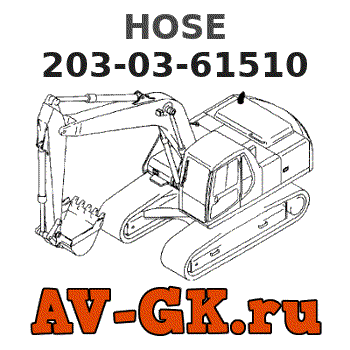 Average price:
6 566
.
Weight: 0.853 kg.
Buy
HOSE 203-03-61510 KOMATSU
genuine, new aftermarket tractor parts with delivery
EXCAVATORS,
uxcell Lower Water Hose Rubber Coolant Radiator Pipe Line for Komatsu 203-03-61510
This is a radiator water hose pipe for Komatsu. || Weather resistant,heat resistant and aging resistant. || Dimension: 73.5x30x8.5cm / 28.94"x11.81"x3.35"(L*W*H) || Interface 1 Size: 46x57mm / 1.81"x2.24"(ID*OD) || Interface 2 Size: 50x62mm / 1.97"x2.44"(ID*OD)
PC100-6 PC120-6 4D95 WATER HOSE FITS KOMATSU EXCAVATOR 203-03-61510 203-03-61172
OTHER PARTS AVAILABLE (NEED TO BE PAID EXTRA): RADIATOR,WATER HOSE FOR RADIATOR,WATER TANK,CAP RADIATOR,COUPLING,COUPLING SEAL .OIL COOLER ,RUBBER
PC100-6 PC120-6 4D95 WATER HOSE FITS KOMATSU EXCAVATOR 203-03-61510 203-03-61172
DESCRIPTION: 787 KeysT||APPLICATION MODEL: Komatsu Kalmar Sakai Dressta Heavy Equipment Ignition Start Starter||THE PRICE IS FOR 4 PCS PER SET,||Komatsu Excavator Dozer Loader Kalmar Dressta Sakai Forklift 787 N7||Mottrol specialized in excavator parts since 2003, offering wide range of aftermarket replacement parts used on different brands of excavators, through decade years of development, our products were successfully exported to more than 100 countries and received good reputation, we highly appreciated the continuous supports of all the customers from different countries, we will try our efforts to continue to provide reliable quality products at competitive price to serve our customers.
Number on catalog scheme:
4
1
2
3
4
5
5
6
7
8
8
9
10
11
12
12
12
12
13
13
13
13
14
15
16
17
18
Compatible equipment models: 203-03-61510:
Catalogs:
PC100-6 S/N 40001-UP
EXCAVATORS
PC100-6 S/N 40001-UP
EXCAVATORS
PC100-6S S/N 40001-UP
EXCAVATORS
PC100L-6 S/N 15001-UP
EXCAVATORS
PC100L-6 S/N 15001-UP
EXCAVATORS
PC100N-6 S/N 1004-UP
EXCAVATORS
PC120-6 S/N 45001-UP
EXCAVATORS
PC120-6 S/N 45001-UP
EXCAVATORS
PC120-6Z S/N 45001-UP
EXCAVATORS
PC120-6H S/N 45001-UP
EXCAVATORS
PC120-6J S/N 45001-UP
EXCAVATORS
PC120-6S S/N 45001-UP
EXCAVATORS
PC120-6Z S/N 45001-UP
EXCAVATORS
PC128UU-1 S/N 1001-UP
EXCAVATORS
PC128UU-1 S/N 1001-UP
EXCAVATORS
PC130-6G S/N 45001-UP
EXCAVATORS
PC130-6 S/N 45001-UP
EXCAVATORS
PC130-6 S/N 45001-UP
EXCAVATORS
PW130-6K S/N K30001-UP
EXCAVATORS
Parts hose KOMATSU catalog: