109675-0860 BOLT;EYE M14X27 KOMATSU parts

SOLAR BOLT


Alternative (cross code) number:
109675-0860
1096750860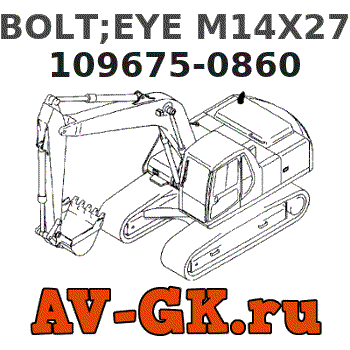 Average price:
450
.
Weight: 0.000 kg.
Buy
BOLT;EYE M14X27 109675-0860 KOMATSU
genuine, new aftermarket tractor parts with delivery
OTHER: DOOSAN-DAEWOO (NOW LOADING DATABASE),
1096750860 : BLT-CONN FOR TCM
TCM || All Brand new & rebuilt items comes with 1 year warranty. || BLT-CONN FOR TCM. CATEGORY FORKLIFT PARTS. THIS PART IS ALSO LISTED UNDER THE FOLLOWING PART NUMBERS: Â 1096750860 TCM TCZ1096750860:BLT-CONN (TC Z1096750860). COMES WITH 1 YEAR LIMITED WARRANTY.
1096750860 CNH GENUINE OEM HYD CONNECTOR
1096750860 || HYD CONNECTOR || All CNH comes with 6 month warranty
Number on catalog scheme:
77
1
7
3
9
73
77
5
38
56
36
35
37
Compatible equipment models: 109675-0860:
OTHER: DOOSAN-DAEWOO (NOW LOADING DATABASE)
SOLAR
Komatsu
SOLAR 55
OTHER: DOOSAN-DAEWOO (NOW LOADING DATABASE)
Parts bolt KOMATSU catalog: